---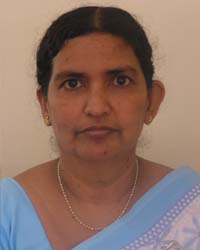 Dean
Prof. S.C. Jayamanne
Professor
BSc. (Sri J'pura)
PDA(Thailand), MPhil (Sri J'pura)
PhD (Stirling, UK)
E-mail: sepalikauwu@yahoo.com
Tel: +94 55 3559114
The mission of the Faculty is to support its degree programs to excel in research and learning with a strong emphasis on value addition to the national livestock and agricultural crops through modern, scientific and technological approaches for development within undergraduate, postgraduate, specialty, corporate as well as continuing education.
Technological development and intensifying global competition are fundamentally reshaping agriculture from production of undifferentiated bulk commodities sold in anonymous spot-markets to a production system of segmented and specialized markets, identity-preserved commodities, value-added food products, and a focus on the end-user. Heightened global competition and declining profit margins in the production of undifferentiated bulk commodities are leading farmers, businessmen and agriculturists to pursue efforts to add value to their products and, in so doing, to capture a greater part of the downstream value dominated by processing and marketing sectors.
Efforts to develop and expand new types of end uses for bulk agricultural commodities (e.g., alternative fuels, bioplastics), alternative agricultural production systems (e.g., organic, intensive pasture rotation), niche markets, and specialty crops are regarded as creating new opportunities for improving the economic viability of agriculture and rural communities.
On the other hand, to increase the foreign exchange earnings of export agricultural products through new technological innovations, research and learning must be excelled with a strong emphasis on value addition to local agricultural resources through modern scientific and technological approach.
Produce graduates with sound hands on knowledge in animal farming with adequate know how on animal health and value addition and to cater to the demand for specialized knowledge and skills in the livestock sector to enhance animal productivity and adding value to livestock products both at commercial and cottage industry levels.
Produce well-rounded leaders capable of using scientific and technological approaches to develop aquatic resources in Sri Lanka, to expose them to the latest and advanced global technologies and cater to the global and regional demands in the sector through production of novel value added products.
Produce graduates with scientific knowledge and technological skills in sustainable agricultural production and research with special emphasis on value addition to local agricultural and natural resource base for greater export earnings.
To promote the Sri Lankan palm products & latex based industry through training of innovative professionals capable of planning, designing and implementing new technologies in value addition to produce food & by products from palm and, finished-value-added products from latex to cater the demand of local and international market.
Produce graduates with indepth scientific knowledge in the assessment of Tea and Tea based industry through theoritical studies and practical training.Be capable of using specialized knowledge to develop Tea sector in Sri Lanka through value addition technology.and to uplift the Tea based industry to match with the world competitive Tea markets.
---