---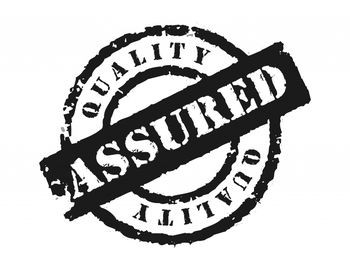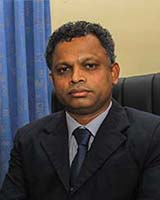 Prof. E. P. S. K. Ediriweera
Director
Center for Quality Assurance
Email : dircqa@uwu.ac.lk
Telephone: +94 55 2226622
Uva Wellassa University (UWU) values the highest academic and professional standards, and aims to be internationally renowned University for the quality of teaching, learning facilities and educational experience presented to students. Our mission places students at the center, engaging them in collaborative learning in a supportive, well-resourced and conducive academic environment. In 2012, the Internal Quality Assurance Unit (IQAU) of UWU was established after a Senate approval to coordinate all quality assurance (QA) related activities within the University yet, all the members of staff take personal responsibility for the quality of their contribution to the student learning experience. It was formally established in 2015 through the University Grants Commission (UGC) Circular No. 04/2015 on "Strengthening of internal quality assurance systems in universities and higher educational institutions through establishment of Internal Quality Assurance Units".
The IQAU was converted to the Centre for Quality Assurance (CQA) through the UGC Circular No. 09/2019 upgrading it to a Standing Committee of the Senate. CQA of UWU oversees QA for all new and existing degree programs, faculties, centres, units and divisions. CQA ensures that UWU operates in conformity with the Sri Lanka Qualification Framework and other standards set forth by Quality Assurance Council of the UGC (QAC). The University's internal QA process strives to uphold the highest standards in the delivery of undergraduate and postgraduate education by facilitating the curriculum development and revision, student feedback analysis and follow up, peer observation in teaching, and external quality assurance through institutional and programme reviews.
Faculty Quality Assurance Cells (FQACs) implement quality assurance activities related to study programmes while Quality Assurance Cells of the Library, Administration and Finance Divisions, and Centres and Units ensure the maintenance of higher standards in their services. CQA liaises with the QAC in national level quality assurance policy development and implementation.
Guidelines documents and feedback forms are available for download
Guidelines for Moderation and second marking of examination – Download
Peer Observation of Teaching at Uva Wellassa University-Policy Document – Download
Peer Observation of Teaching –Form for documentation – Download
Student Feedback form – Practical – Download
Student Feedback form – Theory Lesson – Download
Student Feedback form –Field visits – Download
Institutional Review Report 2017 – Download
Programme Review Manual – Download
UGC Circular on QA – Download
Sri Lanka Qualifications Framework (SLQF) 2015 – Download
---