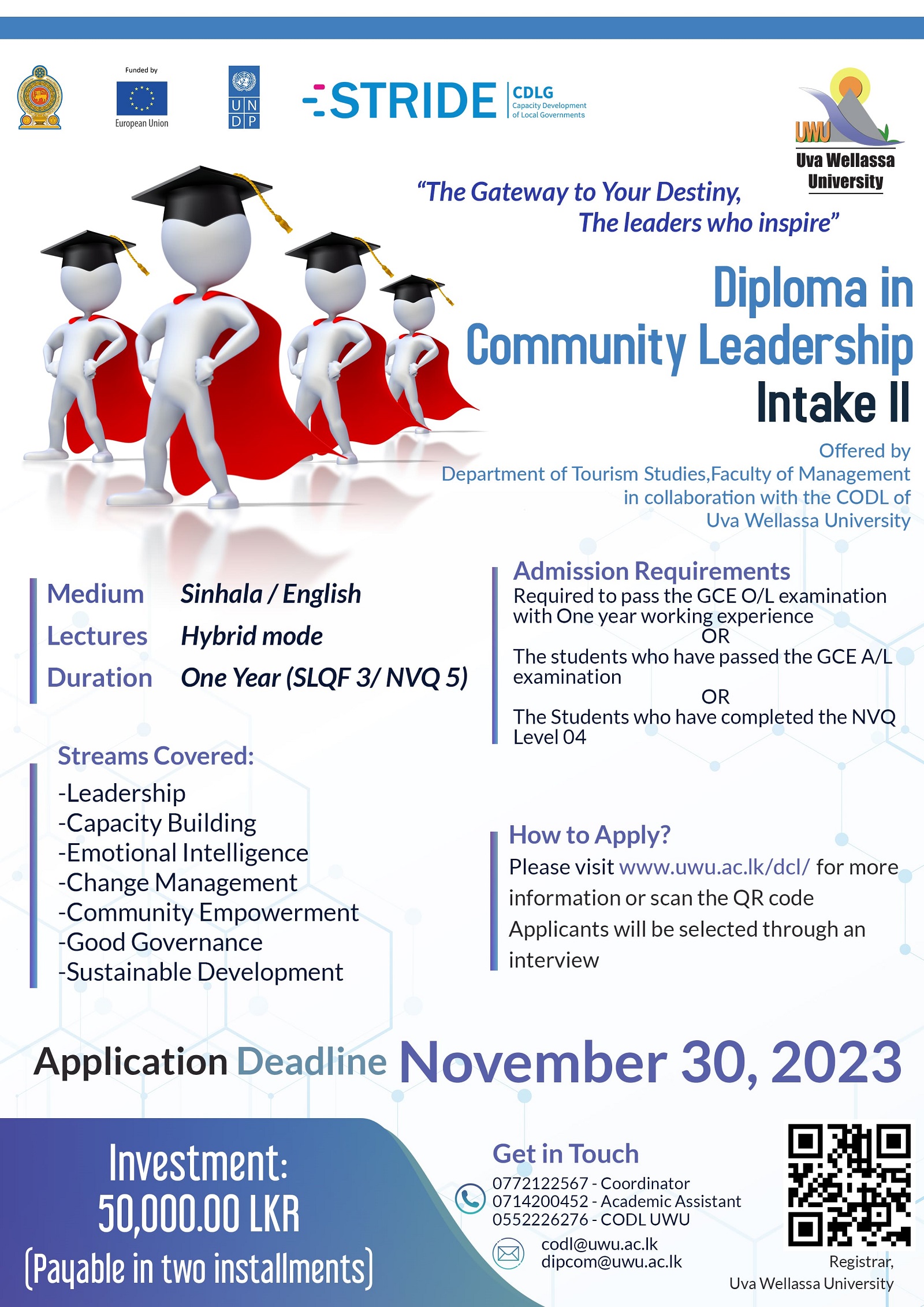 Community is a fundamental building block of society. New approaches to strengthen and grow regional and communities are increasingly being explored. The success and sustainability of these approaches can be increased by a community leader's capacity. Therefore, there is a demand for producing employable individuals who can inspire and empower their future to engage in purposeful career development and take on leadership for lead change with more conviction and confidence. This course is designed for young (18-35) women leaders (Public sector, community- based organizations and women counsellors. The outline of the course covers
Leadership, Management, Good Governance, Community Development, Public Relations, Sustainable Development and Gender and Ethnicity.
The lectures will be conducted by the academic staff members of the Department of Tourism Studies, Faculty of Management, Uva Wellassa University of Sri Lanka.
How to Apply?
Completed application form with copies of certificates can be handover to CODL office, Uva Wellassa University or sent by the registered post to Director, Centre for Open and Distance Learning, Uva Wellassa University, Passara Road, Badulla, 90000 on or before 30th November 2023.