---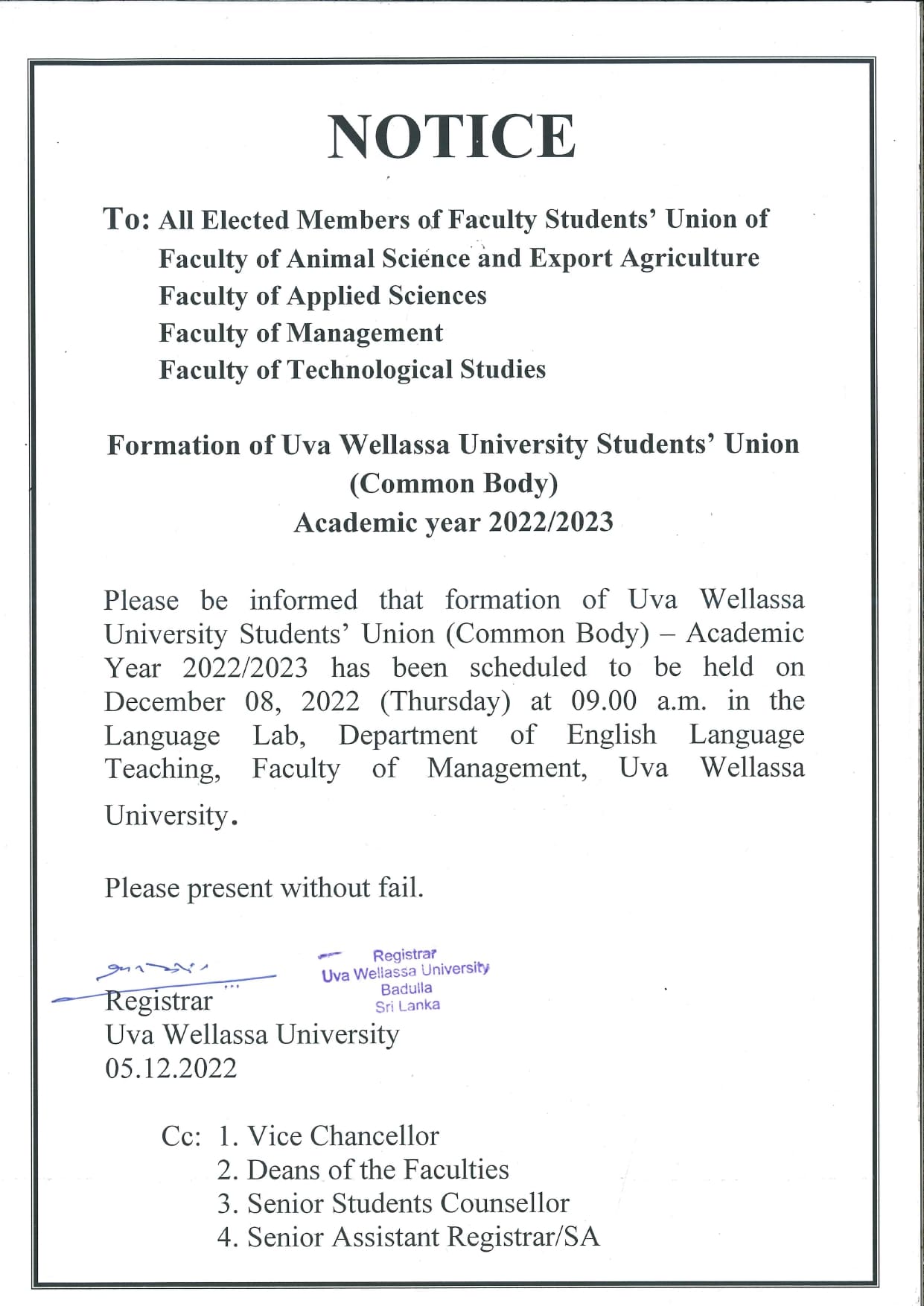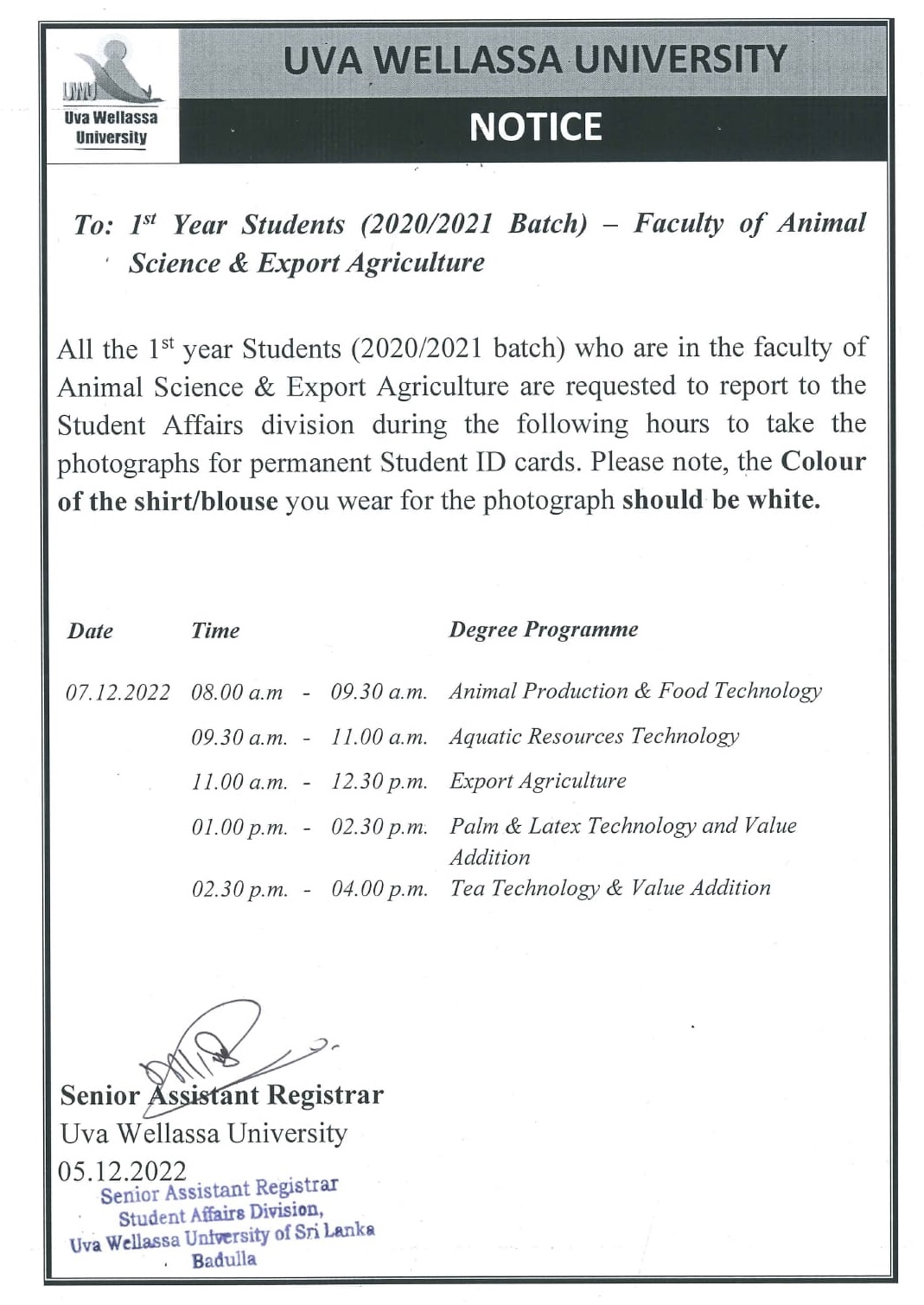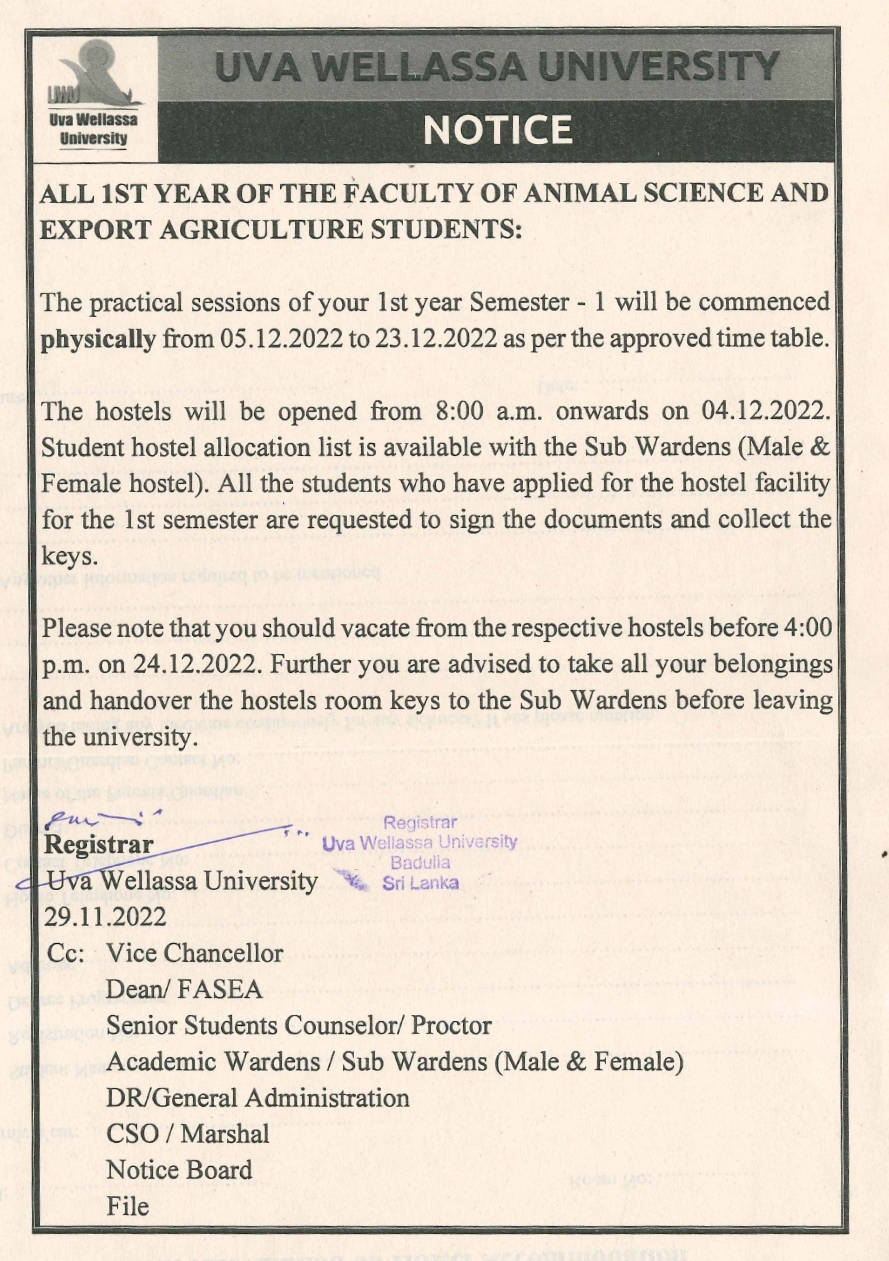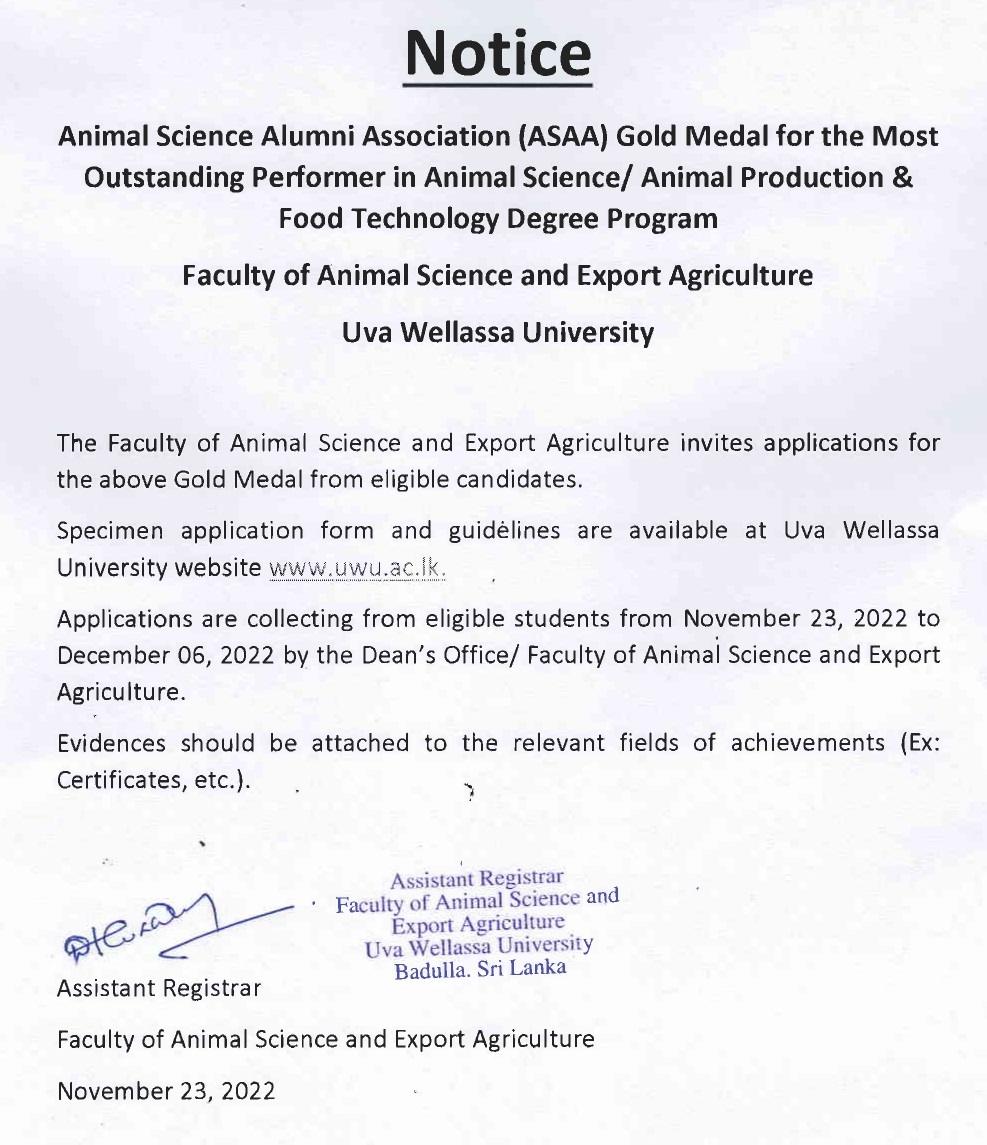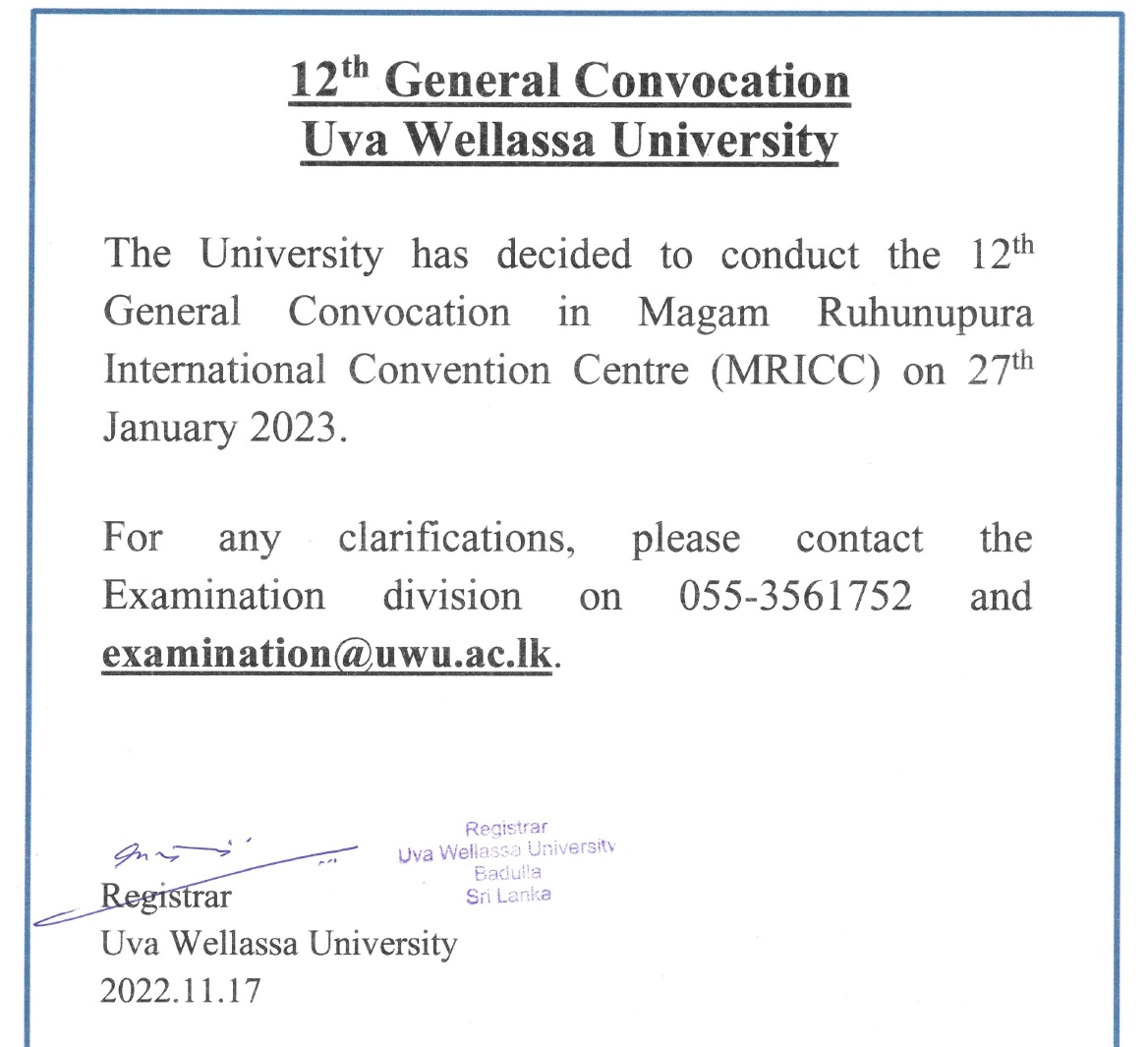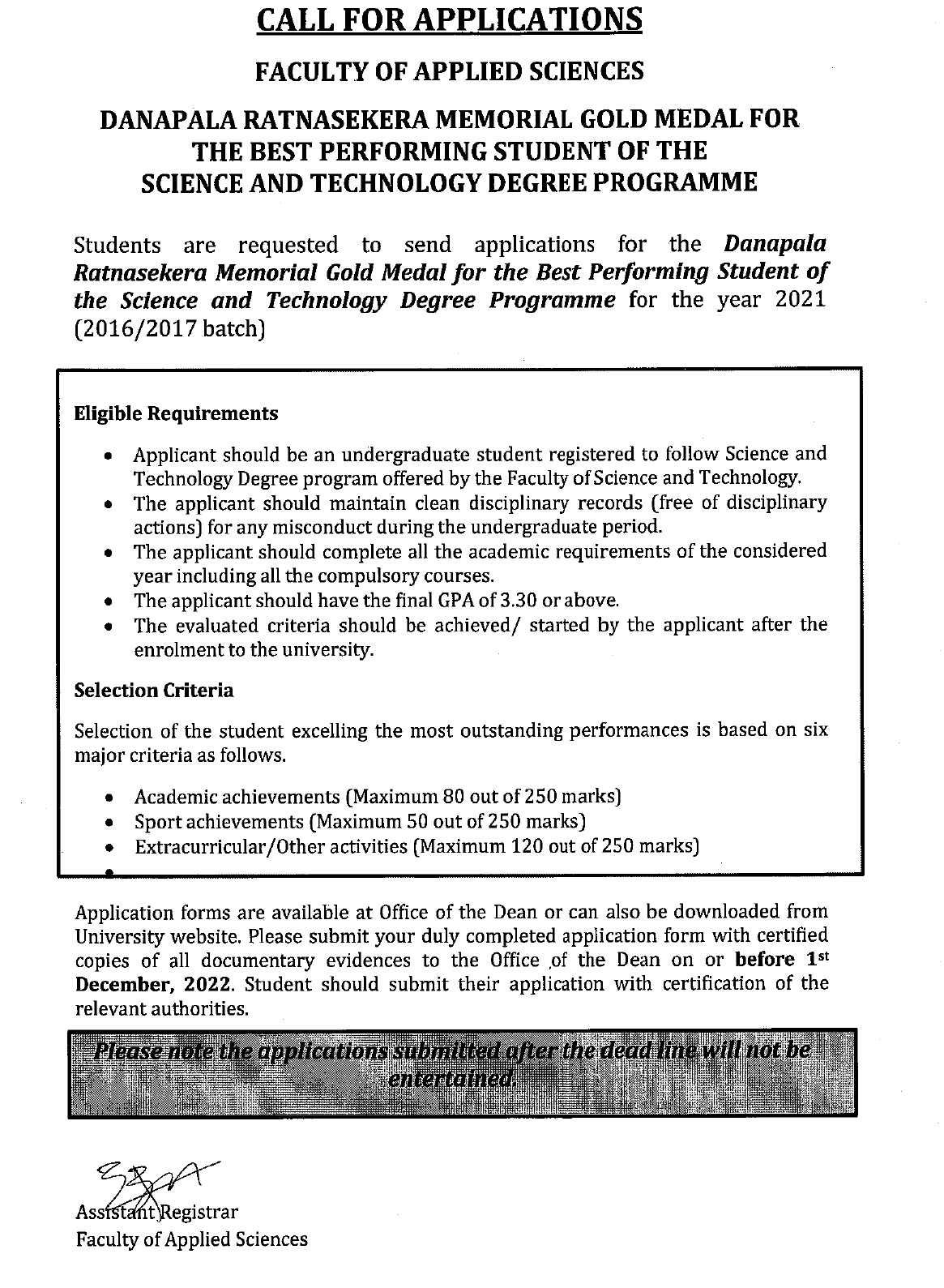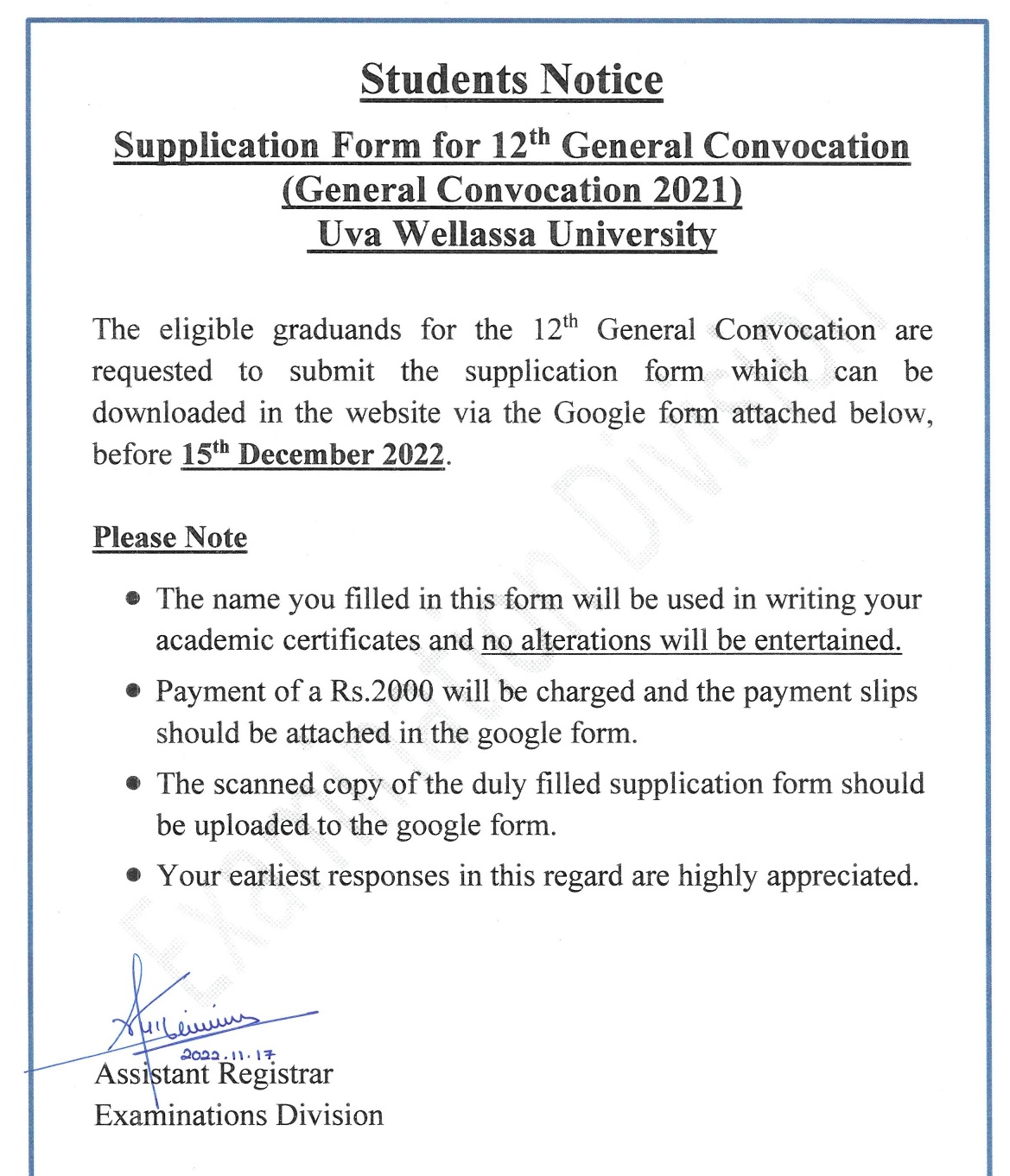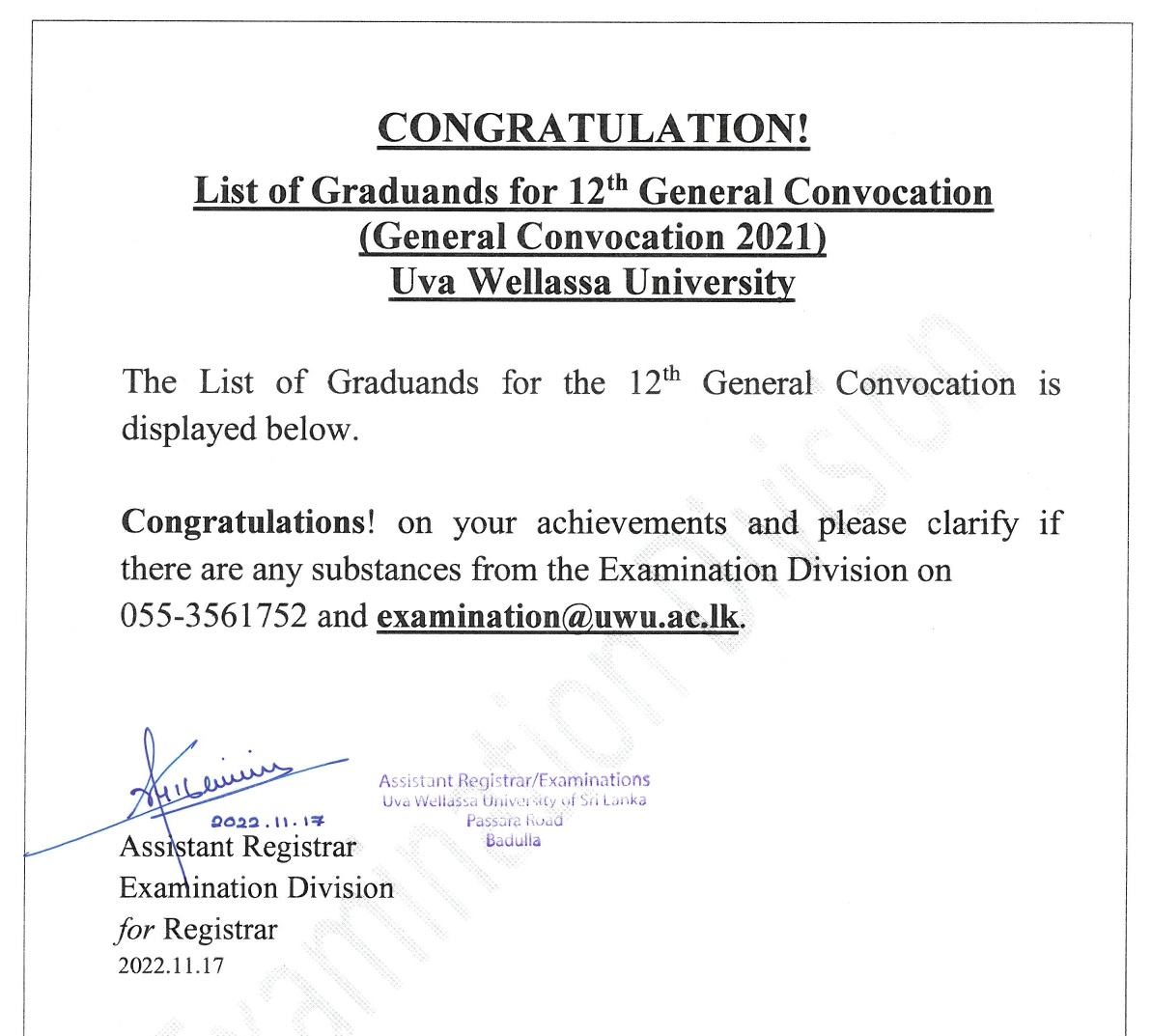 Formation of Students' Union Academic year 2022/2023
To: All Students of Department of Computer Science and Informatics (DCSI) under the Faculty of Applied Sciences 
Students, who have failed their Continuous Assessments (CA) – Semester I for the completed courses in the previous academic years, need to send their applications to sit for the repeat CA to the Department email (DCSI- dcst@uwu.ac.lk) on or before November 14th, 2022.
Head/Department of Computer Science and Informatics
Grace attempt Application for the Semester I course units (Computer Science and Technology Degree Program & Industrial Information Technology Degree Program)
Please send your Grace attempt Application for the Semester I course units on or before November 14, 2022 to the department email (dcst@uwu.ac.lk). Delayed applications will not be accepted.
APPLICATIONS FOR CERTIFICATES
It is required to fill the relevant application and place the signature clearly by the applicant.
prescribed charges mentioned in the application form should be paid to the account number mentioned below indicating your name, student registration numbers and the purpose. (Example: Perera A.B.C – UWU/CST/15/0001 – To obtain a Degree Completion letter)
Name of the Bank             : Bank of Ceylon
Branch                        : Badulla City Branch
Account Number               : 78166821
Account Holder's Name     : Bursar, Uva Wellassa University
Dully filled applications with e- signature also will be accepted and those requests should be sent to the following e-mail address
certificates.exam@uwu.ac.lk
The scheduled processing time for requests will be two weeks from the submission date. But at the event of any urgent matter, you are requested to forward the email with supporting proof documents.
Provisional Transcript/ other certificates will be issued in person only for the applicant. In case of any unavoidable circumstances, an authorization letter including receivers NIC number should be needed.
---