---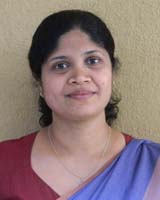 Dr. P.E. Kaliyadasa
Director (SDC)
Staff Development Centre of the Uva Wellassa University (SDC-UWU) was established in March 2008 under the senate and Dr. S.C. Jayamanne was the founder Director of the centre. Dr. P.E. Kaliyadasa was appointed as the Director/SDC since December 2015.
SDC-UWU is responsible for delivering of comprehensive staff development programs for all UWU employees including academic, administrative, technical, and other supportive staff to ensure that all employees are well aware about institutional arrangement and management practices for smooth functioning of the system. Thus, the centre aims to conduct and nurture activities that would promote the capacity building of UWU staff members by giving especial emphasis towards "Three Pillars of Services" namely academic activities, research, and co-operate social responsibilities.
SDC-UWU belongs to type II and is conducting the Certificate Course on Teaching in Higher Education (CTHE) accredited by the University Grants Commission (UGC) on 17th June 2010 (UGC/IUA/STD/01/10). CTHE is the induction training program offers by SDC-UWU for all new academic recruits which covers ten modules as implemented by HETC training manual (No: CPD/Academic/04) to buildup confidence and professional development skills as a university teacher with up-to-date techniques and methodologies covering in different areas. We utilize our internal qualified expertise as well as expertise from outside universities/institutes in a systematic way to conduct our induction programme. We have successfully offered five Certificate Courses in Teaching in Higher Education since 2008 and 6th programme is now in progress. Through this personal and professional development support and advices to academics, SDC-UWU ensures their capabilities in delivering efficient, effective, and innovative teaching, counseling and support services to our students.
Moreover, SDC/UWU organizes and conducts regular Continuous Professional Development (CPD) programmes essential to make aware all academic and non-academic staff members on rules and regulations, administrative and financial management procedures, by-laws, ordinances, pertinent acts, confirmation and promotion procedures, code of practices and work ethics. Further, as an entrepreneurial university, SDC-UWU focuses on developing entrepreneurial skills of our staff members in collaboration with different industries to upgrade staff on current needs of the industry by relating it to all degree programmes offered by UWU.
---