---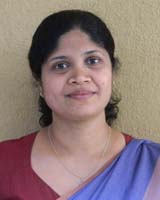 Dr. P.E. Kaliyadasa
Director (SDC)
The Staff Development Centre (SDC) of Uva Wellassa University (UWU) was officially established on 3rd March 2008 with an aim of organizing induction programs for academic and non-academic staff. The Director/SDC was entrusted with the organizing of Staff development Centre activities under the guidance of Advisory Board, appointed with the approval of the Senate and the Council initially. The Advisory board was replaced by the Management Committee appointed at the Council, following the Circular 937 of the UGC in the year 2010 and a Programme Committee was appointed in 2013. The composition of the Management Committee and the Programme Committee are given in Annexes I and II respectively.
The Staff Development Centre of Uva Wellassa University belongs to type II and is conducting accredited Certificate Course on Teaching in Higher Education with an aim to improve the teaching and learning quality of the staff. The Certificate Course for Teaching in Higher Education was approved by the University Grants Commission effective 17th 2010 (UGC/IUA/STD/01/10). Two certificate courses have been completed in 2010 and 2011 and 26 and 21 staff members respectively have successfully completed the course. The third CTHE course is now in progress.
The centre aims to provide training, insights and shared experience on the "Three Pillars of Service" expected from UWU staff. Firstly, academic activities including students' interaction, pedagogical methods, curriculum development training, mentoring, counseling and career guidance of students, secondly research related to a major project on value addition complying with UWU theme and vision and thirdly, the "Social responsibility" of lecturers to the Uva Province in particular and the country in general.
---