---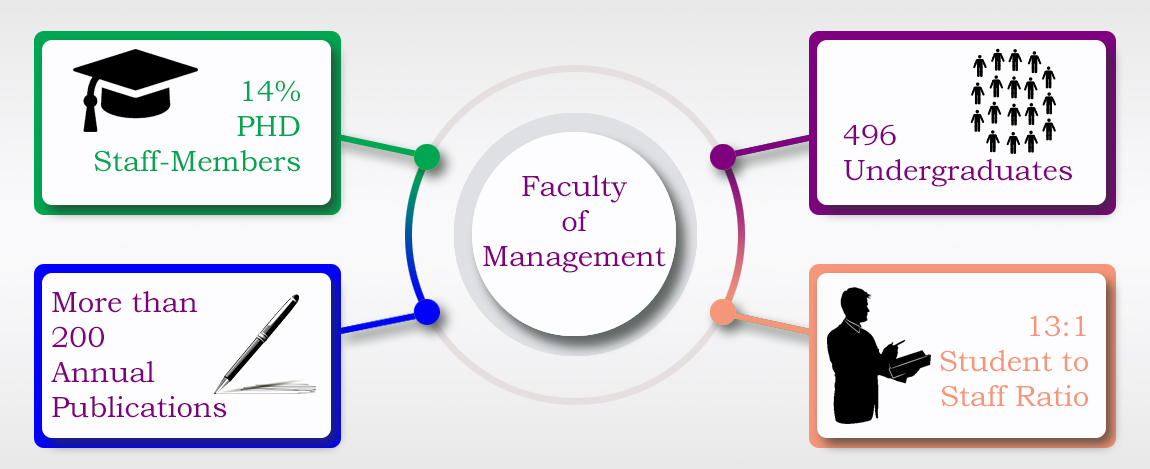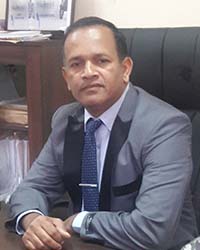 Ensuring an exemplary service to the nation with strong emphasis on value addition and a culture conductive for the pursuit of academic excellence a modern entrepreneurial oriented education arena, the Faculty of Management was born in the inception of Uva Wellassa University; "The Center of Excellence for Value Addition" in 2006.
The faculty aspires producing innovative, smart and highly motivated graduates with exceptional skills and competence to march towards the national development by means of value addition to the national resource base align with 100% employability.
Keeping in mind the prerequisite for University Degrees to be flexible and interdisciplinary in order to meet the social, scientific and technological needs for national development, the faculty offers Essential Skills Development programme (ESD) and Broad General Education (BGE) for all undergraduates in addition to core subject disciplines while enhancing their conceptual and methodological background and the training necessary to obtain practical solutions for future challenges.
We have not only opened our gate for students with A/L Commerce Stream but the students with A/L Arts and Science are also having the privilege of being future managers and entrepreneurs as well as hoteliers who can actively contribute to the prosperity of the national economy.
Owing to the unique fashion of being the guiding light to young hearts of every nook and corner of the country with highly diversified backgrounds to be bloomed with new blood, the faculty reigns supreme in offering two outstanding degree programmes;
Entrepreneurship and Management Studies
Hospitality, Tourism and Events Management
To respond ever changing market needs of rapidly moving world, our curricular enriched with management and entrepreneurship base focus the multidisciplinary approach in line with addressing issues in the modern business world. Further, currently we are in the process of moving towards the e-learning and highly imperative research culture.
Our undergraduates are expected to be the well round leaders of Management, Entrepreneurship, Hospitality and Tourism industries in locally and internationally. For that, in their final year second semester of the academic career, all students undergo an industrial training with the supervision of internal and external supervisors which leads them obtaining firsthand experience on required industrial exposure before they enter the job market.
Having understood the dire need of knowledge dissemination, the faculty has marked a momentous milestone in Uva region by extending its enormous service not only for undergraduates but better facilitating Uva community to enhance and refresh their knowledge and skills to accomplish their professional goals thereby to witness the flourishing nature of Uva community offering well organized certificate courses, workshops, training programmes being a knowledge hub to Uva.
The Faculty of Management has the pride of gifting its products to the nation while continuing the process of providing necessary emphasis to pervade the entrepreneurial oriented knowledge base for education and sharpening talents in undergraduates as well as Uva community enlightening their paths enriched with the theme value addition especially catering for sustainable development of the nation.
Success Stories of Entrepreneurs
---