---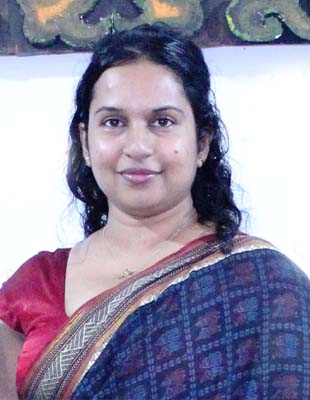 Dr.(Ms.) P.I.N. Fernando
Coordinator
University Industry Coordination Cell (UICC)
Vision:

Mission:

The Uva Wellassa University (UWU) is situated in Badulla city in Uva province, considered as one of the less privileged and remote areas of the country, which is enriched with agricultural and mineral resources. Existence of the urgent need of Uva community that caters the demand that focuses towards economics and management disciplines to uplift the socio-economic development through developing human resources capabilities. Having identified the social responsibility towards the Uva region, to build University-Industry- relationship towards a win-win situation for both parties, University-Industry-Coordination Cell (UICC) has been initiated in 2014, as accordance with the Action Plan 2014. The main strengths in University-Industry cooperation could be identified as, the team work and dedication among the academics; young and qualified academics, and the strategic thinking towards innovative approaches and value addition n the local resources base.
The emerging development of the country has opened vast variety of employment opportunities and entrepreneurial ventures; hence a mechanism to support and build a relationship between the university and industry has been highlighted. Uva Wellassa University is the only all entrepreneurial university in the country, which focuses on providing well rounded entrepreneurial graduates to country promoting the theme of value addition to national resources base. Moreover, the university highly deems that disseminating knowledge should not be edged to its undergraduates but to the province where it is established. Hence, from its inception there was an identified need for a business cell where the industry people and academics could work with each other.
The UICC not only caters for profit oriented projects, and also to accomplish its social responsibility towards the Uva region, it will cater both profitable as well as non-profitable projects. The main aim of the Cell is to strengthen the knowledge and skills among industry people through business consultation programmes, short term training projects, workshops and awareness programmes that caters for industrial development within the region.
---