---

Department of Biosystems Technology
The Department of Biosystems Technology conducts the Bachelor of Biosystems Technology (BBST) degree Program, The National Biotechnology Industry Association (NBIA) with Sri Lanka Accreditation Board (SLAB) have been responsible for the accreditation of this program and in providing consultative feedback on the development of the degree program comparable to global practice.
Bachelor of Biosystems Technology (BBST) Degree Program
Biosystems technology degree program is provide a coherent and integrated broad based knowledge with emphasis on principles of science and biosystems technology with a certain degree of specialty in the disciplines such as Agriculture, Medical, Environment Sciences, Industrial biotechnology and Food technology. Final outcome of the degree program is to produce well-rounded scientists or technologists capable of using cutting edge scientific and technological approaches to develop Biosystems Technology in Sri Lanka as well as the global.
Undergraduates will cover 113 compulsory credits and 15 optional credits course modules in four levels over eight semesters. From those 15 optional credits course modules student must complete minimum of 7 credits to obtain the degree. **
The 100 (1st year and 200 level and 2nd year) course modules are gone for giving the students with vital learning in basic sciences such as Mathematics, Chemistry, Physics, Biology, Statistics and basic concepts on Biosystems technology together with modules to develop essential skills such as information technology and communication skills. **
Modules offered in the 300 level and 400 level (3rd year and 4th year) of the degree program are aimed at providing on advanced knowledge based on Biosystems Technology including theoretical and practical applications to the undergraduates. **
During the degree program undergraduates must complete six-month industrial training with group project in a relevant industry, where they are expected to get hands-on experience and latest applications in Biosystems Technology.
** content of the program can be changed with in one-year period after the curriculum is revised.
A Graduate who completes the degree of Bachelor of Biosystems Technology at Uva Wellassa University will have acquired an education at an advanced level, including both specialist knowledge and general intellectual and life skills that equip them for employment at National and Global level and lay the foundations for a lifetime of continuous learning and personal development.
Bachelor of Biosystems Technology graduate will, have a specialized knowledge in their chosen field of study
exhibit well-developed skills in critical conceptual and reflective thinking
have the ability to access, identify, organize and communicate knowledge effectively in both written and spoken English.
demonstrate intellectual autonomy through independence of thought, openness to ideas and information and a capacity to manage their own learning.
demonstrate intellectual integrity and understand the ethics of scholarship.
have the ability to lead in the community, and a willingness to engage in constructive public discourse and to accept social and civic responsibilities.
be self-disciplined and possess the ability to plan and achieve personal and professional goals.
be inventors and entrepreneurs who could actively contribute to the National and Global development.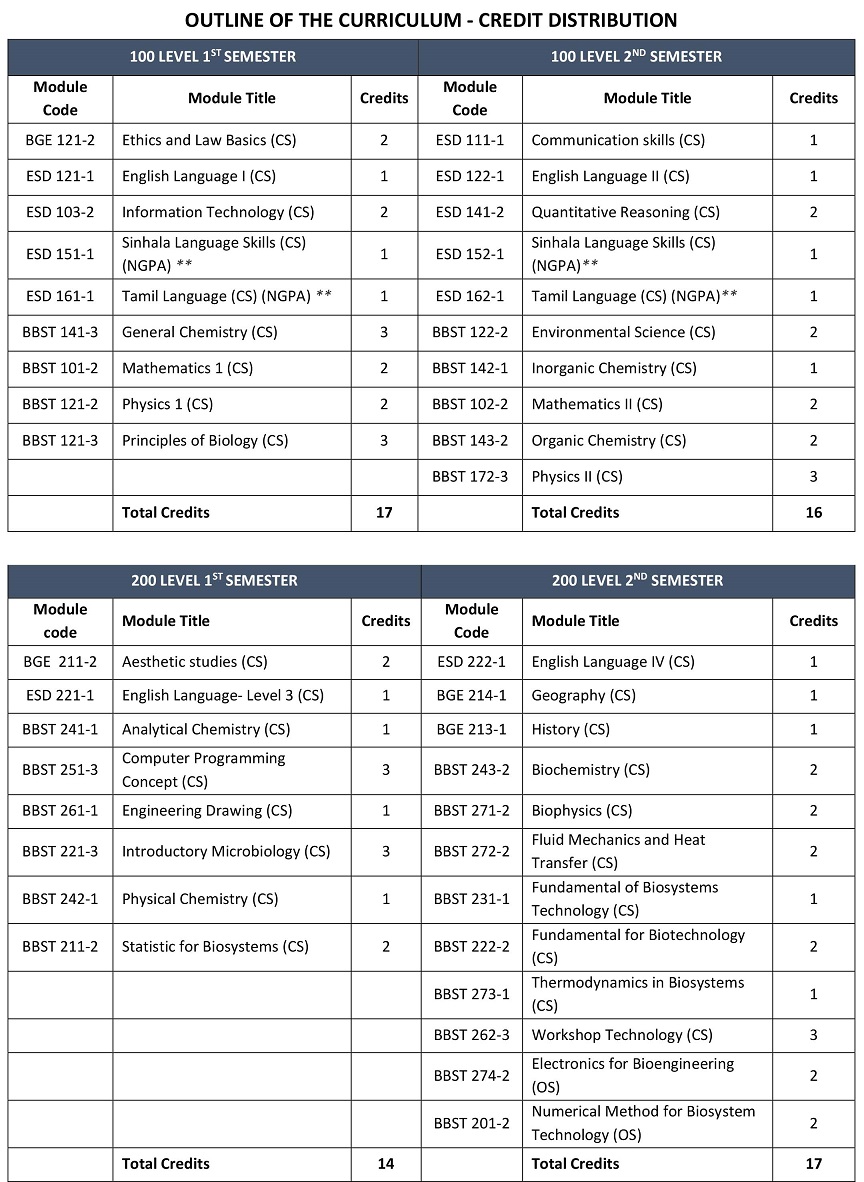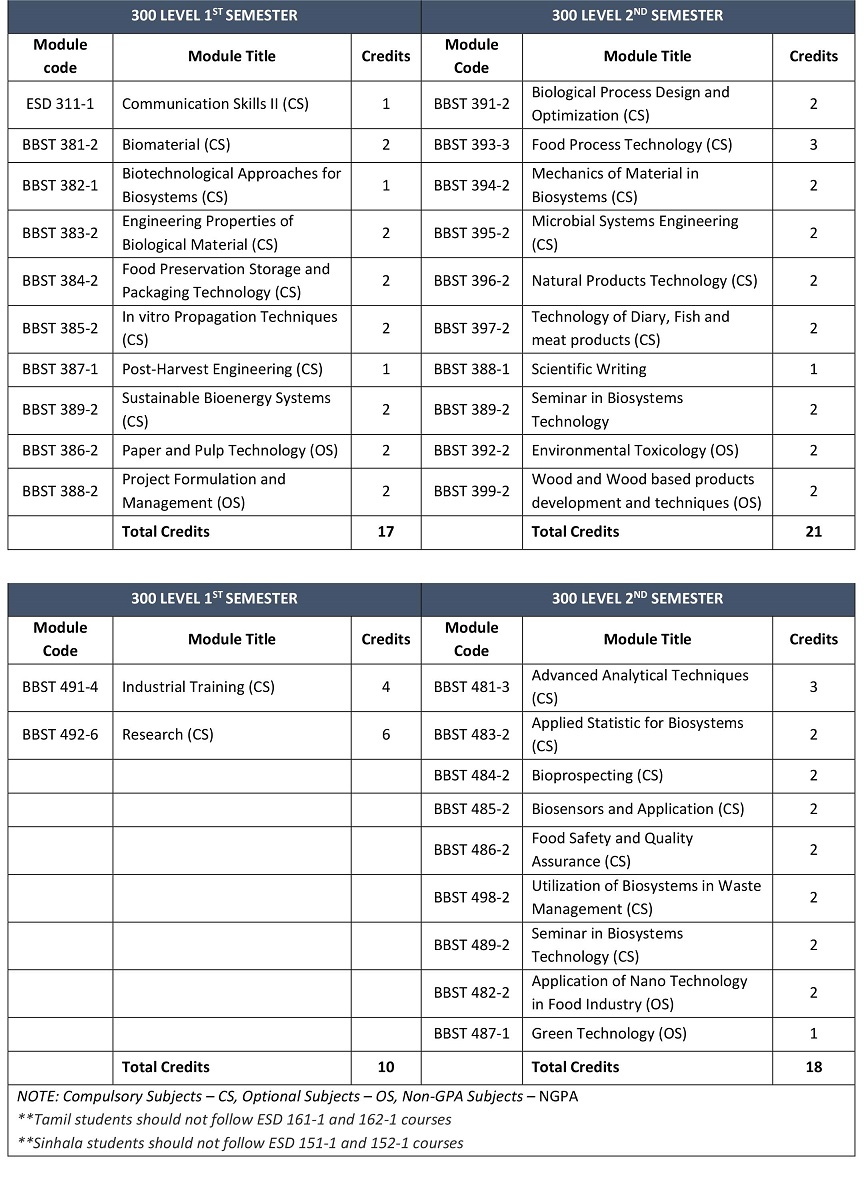 ---